Come Christmas morning, wouldn't you love to unwrap
this fine piece of jewelry
? And by unwrap, I mean, take out of the brown bag it shares with a pack of Virginia Slims and half-eaten smoked ham? Just look at the craftsmanship. It's as if the diamonds were actually smiling for you! Oh and incidentally, they ARE
safe for children over 12
. Crunk for the whole family!
Heard from my livingroom last night "Dude, why won't any lickatoads come to our fucking garden?!" & "Costalot is such a cunt" Last night Brooke and I stayed up all night playing Viva Pinata! that Sean got me.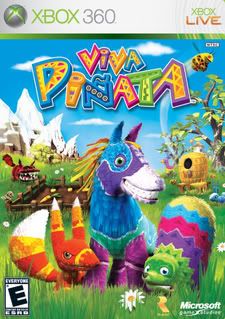 Best prezzie ever. It is ridiculously addicting so, in a month or so you might hear there was a pinata intervention. Until then VIVA!!